PEN Melbourne Committee
The committee of PEN Melbourne is elected by the general membership. They work on a voluntary basis to represent the principles of PEN International as expressed in the PEN Charter in the belief that PEN makes a vital contribution to literature and freedom of expression.
A committee member may hold  office until the AGM two years after the date of her/his election to the committee. A committee member may be re-elected.

Christine McKenzie
Christine McKenzie (President) was a member of PEN Melbourne for many years before joining the committee in 2010. She edited the PEN Melbourne Quarterly until 2014 when she was elected President of PEN Melbourne. Christine has taught in Professional Writing and Editing at RMIT and organised events for emerging and established writers at La Mama and Readings Books. She was Director of the Victorian Writers Centre; Literature Program Manager at Asialink and a writer and editor at Education Services Australia.
Jackie Mansourian
Jackie Mansourian has been Secretary of PEN Melbourne since 2006. She has been a community worker in Australia and internationally for over 30 years, facilitating story telling and writing of personal and community stories as a way of building dialogue, mutual understanding and collaborative action within and between communities and for social justice. She is especially interested in how stories told and untold within and between families and communities can reinforce and or change people's sense of identity, place, empathy and solidarity.

Mammad Aidani
Mammad Aidani is a human rights advocate and an acclaimed poet, playwright and theatre director. His interest in philosophy, particularly contemporary hermeneutics and phenomenology, investigates the trauma and suffering experienced by victims of oppression, torture and war. Mammad's work engages with refugee and asylum seeker experiences, and the impacts of socio-cultural isolation and alienation pre-arrival (home country) and post-arrival (new country). Mammad has taught creative writing and theatre in Australia and abroad.

Josephine Scicluna
Josephine Scicluna is a long-time member of PEN Melbourne, having joined the committee as the Membership secretary in 2013. She has been collaborating with musicians, sound artists, film makers and playwrights for the past decade. Josephine's collaborative productions have been performed live and broadcast on ABC Radio National, RRR, 3CR and Highlands. her short stories, poems and essays have been published in both Australian and international journals. She is currently a lecturer in Writing and Literature at Deakin University and has taught at several other universities. She has also taught literature and creative writing to asylum seekers as part of the Melbourne Free University program. Follow Josephine on Twitter: @JosephineSci

Laura Jean McKay
Laura Jean McKay writes about humans and other animals. She is the author of Holiday in Cambodia (Black Inc. 2013), a short story collection that explores the electric zone where local and foreign lives meet. Holiday in Cambodia has been shortlisted for three national book awards in Australia: the 2014 New South Wales Premier's Literary Award, the 2014 Queensland Literary Award and the 2015 Asher Award for books by women on an anti-war theme. Laura's fiction and poetry appears in Best Australian Stories, Award Winning Australian Writing, The Saturday Paper and The North American Review. Laura has a background in humanitarian aid, working in Cambodia, Vietnam and Indonesia. She also has a PhD in Creative Writing from The University of Melbourne, Australia, where she currently teaches.
Ben Quin, CPA  Treasurer, combines high-quality technical knowledge with a diversity of experience as both a small business and superannuation expert. He is known for his ability to think outside the square as well as being able to find pragmatic solutions to the many issues and problems that arise of a financial, commercial or taxation nature in the commercial world. Ben has over 15 years experience as a CPA after initially training as an engineer. He has also developed long term relationships with many of his clients who are now reaping the rewards of hard work, smart decisions and wise counsel.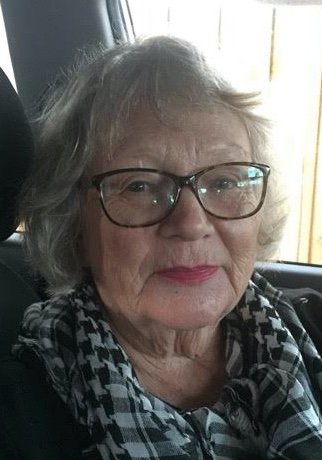 Judith Morrison
Judith Morrison has started to attend forums organised by PEN Melbourne in the past year. She joined the Pen Melbourne Committee because of her awareness of the the continued silencing of freedom of expression and imprisonment in many countries, of writers whether they be poets, journalists, novelists; because of the impact of Australia's treatment of people seeking asylum (her own family welcomed two young Afghani boys into their lives); because of being a poet; because of the importance of seeking truth and justice, in times of 'fake news'; and because she believes in pro-humanity and working with others sharing mutual values.

Isobel Hodges
Isobel Hodges is an artist and writer based in Melbourne. Isobel has a Bachelor of Arts in Visual Art, a Graduate Diploma in Creative Writing, and is studying a Master of Writing, Editing and Publishing at the University of Melbourne. Her work has been published in Australia, North America and Spain and her current projects have been supported by two international residencies in 2018.
Bringing her professional experience in digital communications and event management to PEN Melbourne, Isobel uses her skills and experience to actively oppose injustice and platform the voices of those who have been suppressed.
---

Paul Morgan
Paul Morgan is an active member of the PEN Writers in Prison network. He is the author of two novels – The Pelagius Book and Turner's Paintbox – as well as numerous short stories and articles. He is a regular contributor to the Australian Book Review.
Paul has worked as an academic and editor, and served on the Creative Victoria Arts Development Panel. He was Deputy Director of a national mental health charity for many years, and is currently Principal of Morgan Communications.
---

Con Pakavakis
Con Pakavakis recently finished his first historical novel called Earthrunner – Blood or Water, coauthored with his daughter. Set in 330 B.C. three years before the arrival of Alexander the Great in India, it explores the role of women in the powerful non-violent movement that has existed since the time of Buddha. Con is a primary school teacher, worked ten years in the Principal Class, and a year at Scienceworks creating the Nitty Gritty Super City exhibition. A video he produced with his class about climate change called Solar Solution won the 1999 Ford "One Planet" Environment Award. He has had a non-fiction work published called Looking Inside and was a coauthor of Early Moves – Primary Gender Inclusive Curriculum Units. Prior to teaching he worked briefly in Civil Engineering, was a draft resistor during the Vietnam War, studied yoga in an Indian ashram and later taught Tantra Yoga for ten years in Italy and Australia.
---